Laptop, flat on a desk.
Compaq NW8440
2048MB RAM
ATI Mobility FireGL V5200
CPU Usage: 29% Core 1, 22% Core 2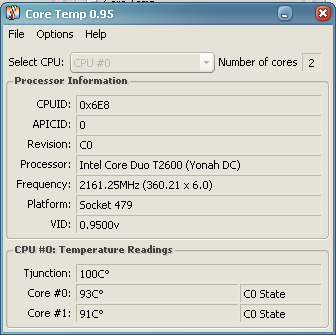 The IT department at my college says there's nothing wrong with it.
It could be that the air intakes are on the BOTTOM of the laptop... I want to shake the hand of the engineer that designed that.